Friends, I'm thrilled to announce a new book – a collaboration with my dear friends Marie Everett and Lauren Strauss – and the new Moonlight Meander series.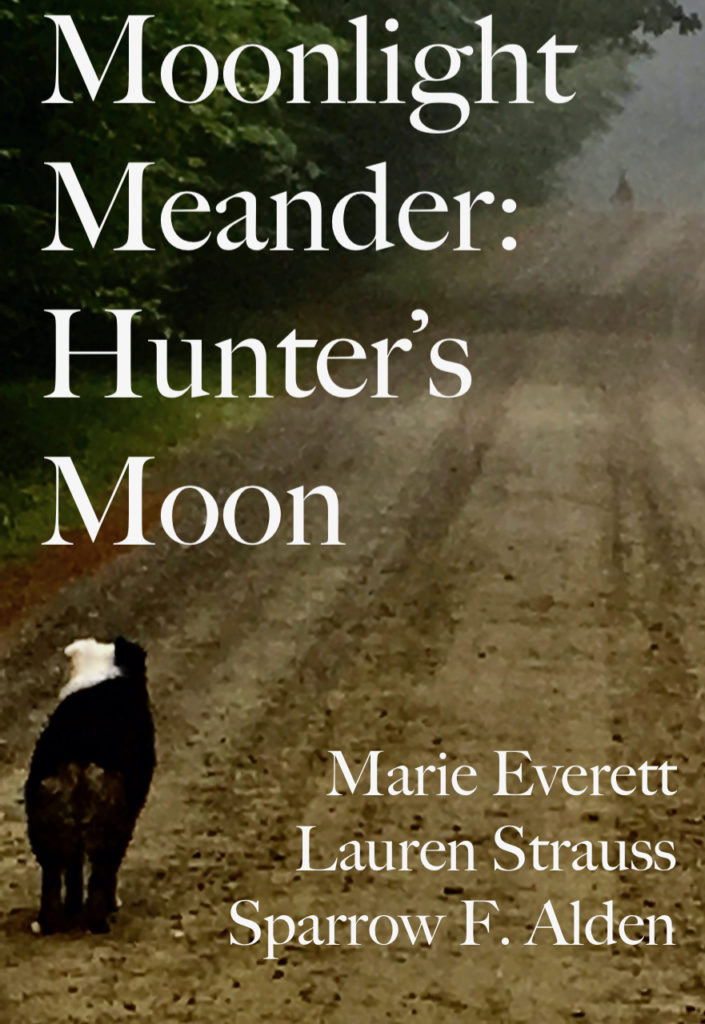 Moonlight Meander presents not only poetry but rituals and spiritual practices for daily living and some amazing archetypal storytelling. Live your mythic life with us.
Moonlight Meander: Hunter's Moon is designed specifically to match the dates and energies of October 16, 2020 to November 15, 2020, a lunation which includes the full blue moon on Samhain. The fact is that this day-book can be used during any cycle from dark of moon to dark of moon for wellness, spiritual exploration, and celebrating our connection with the forces of nature.